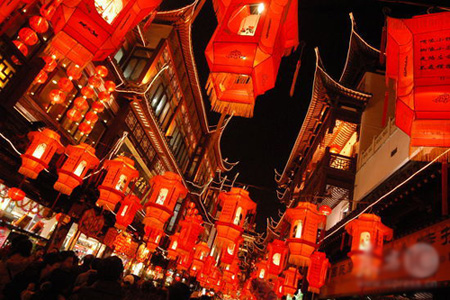 Chinese Holidays (FOR Holidays and Festivals Page)
China has a rich culture and tradition that they greatly show through their holidays and festivals. Here is the list of the holidays and festivals that are celebrated in China.
(Lunar Calendar)
1st moon
Chinese New Year equivalent to the Spring Festival
Lantern Festival- In celebration of the birthday of Yu-Huang-Shang-Ti (the Jade Emperor). Colors of the Lanterns in the Latern Festival are all red.
Continue Reading >>
More Chinese Holidays and Festivals >>